!-GénérEpar Avanquest Technology v:8.0. Pour plus d'information, visitez : http://www.avanquest.com -->

Community 1
At a gathering held at the Main Fire Hall in Sudbury May, 2012, it was announced that the Sam Bruno P.E.T. Scan Fund would be the recipents of the proceeds raised from the 2013 calendar.
For Belanger Ford Lincoln Centre's 40th anniversary, they donated money for every new or used car sold during January to December, 2011
Beef N Bird Porketta Bingo, December 23, 2011 raised $3,700.00
Michael Ciufo, one of Canada's greatest singing tenors performed at the Caruso Club on Oct. 27, 2011 for the Sam Bruno Fundraising Gala and donated proceeds from the sale of his CD to the PET Scan Fund.
Classic Car Cruisers recognized!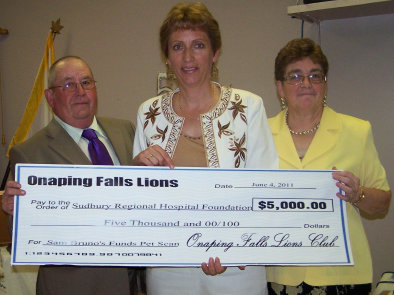 Frank Bruno & Cheryl Bruno at the 2nd P.E.T. Fundraising Gala, Oct. 27, 2011 at the Caruso Club which raised over $47,000.